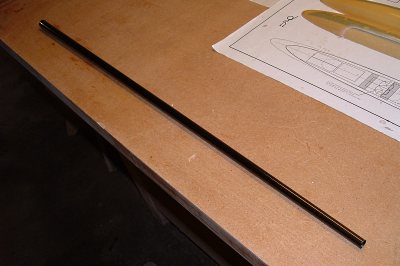 I decided not to attempt to make my own tail boom for the Bubble Dancer. To be honest, the process seem to be beyond my ability and tooling.
I purchased a Bubble Dancer tail boom from PoleCat Aeroplane Works for $32 plus shipping.
Unfortunately PoleCat has gone out of business now, but you can get booms at Mountain Models or at Goodwinds. Alternatively, you could use an AVA tail boom from Kennedy Composites instead.